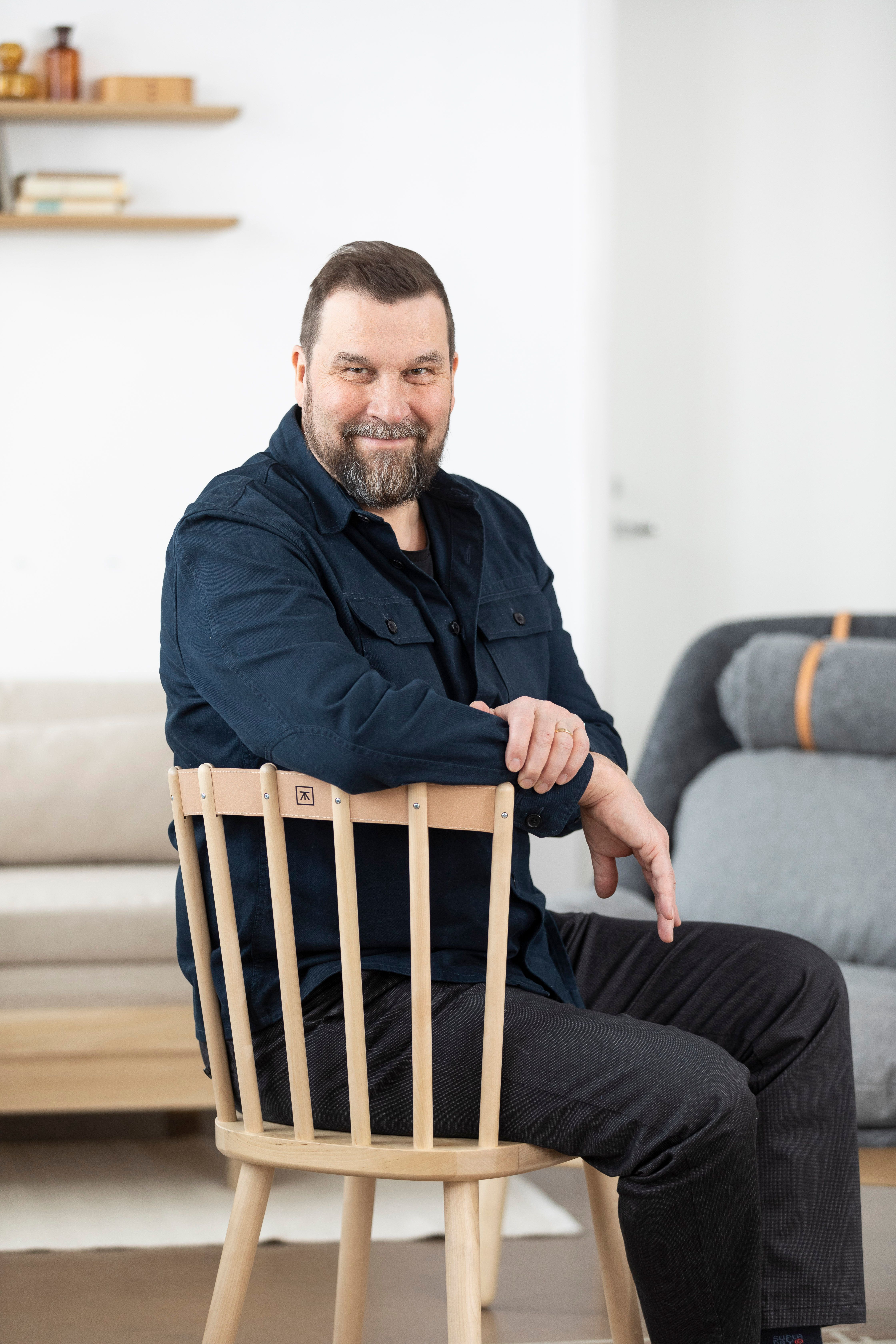 Tapio Anttila
Designer & Co Founder, Tapio Anttila Collection
The interior architect and designer Tapio Anttila (b. 1962) is a versatile freelance designer based in Lahti, Finland.
Anttila works extensively in the fields of product design, concept design and interior architecture. He is particularly interested in Finnish wood and the modern ways of working with it, whilst still respecting tradition.
In furniture design, he focuses on functional pieces for the home and public spaces and after years of working as an in-house designer, Anttila established his own business 'Tapio Anttila Design' in 2005. Anttila's clients include numerous Finnish companies and also Italian companies such as Riva 1920. His products are available in design stores throughout Finland and around the world.