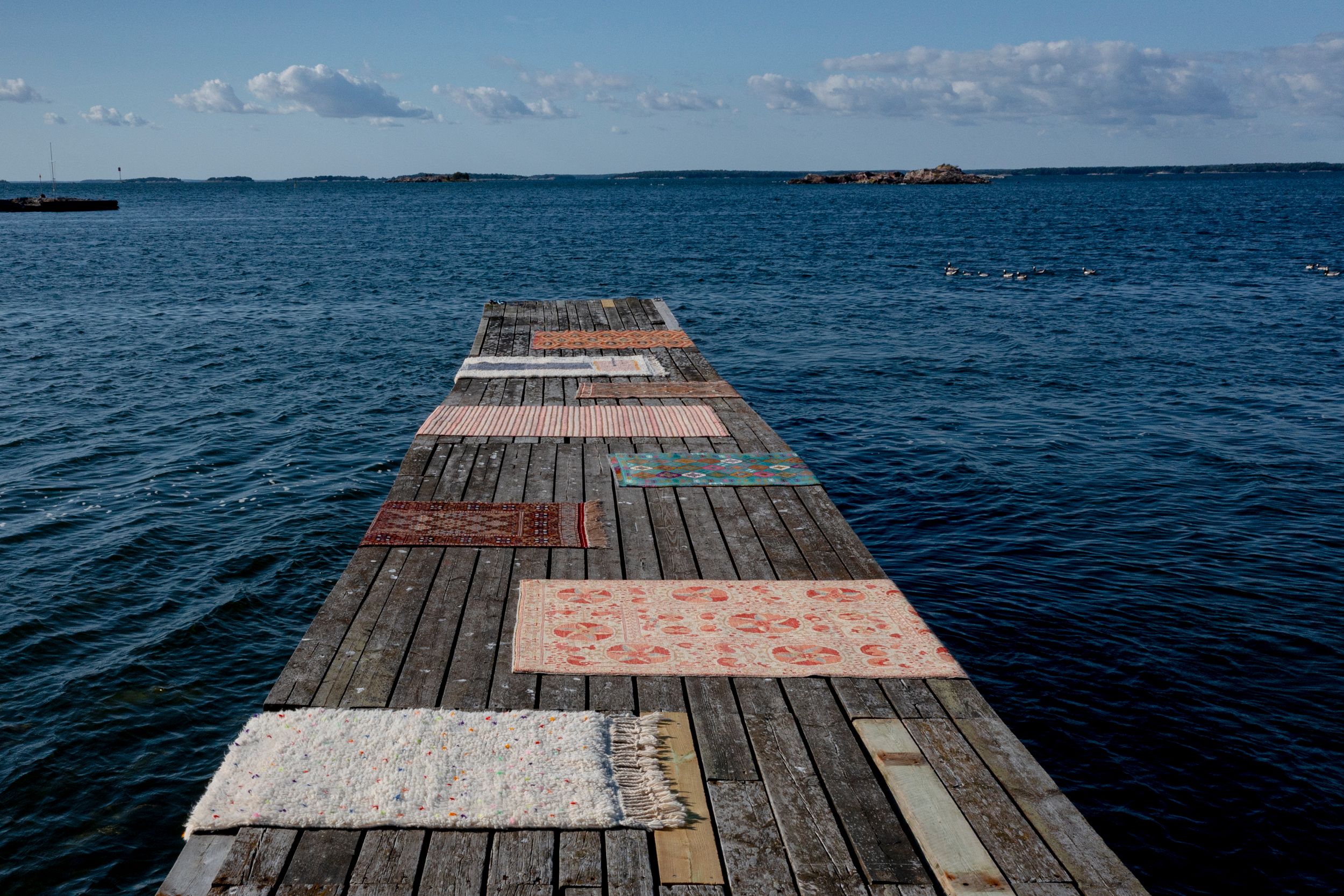 MATTOCENTER & SAIDE

Offering the vastest selection of high quality rugs in Finland, Mattocenter was established in 1972 and is now curated by the visionary couple Tinet & Vahit Wafin. This year the Helsinki-based, family business operated by a third generation of ambitious entrepreneurs has been collaborating with the world's finest carpet and textile producers with 50 years of utmost expertise.

With the accumulated knowledge passed down from generations Tinet & Vahit work together in combining aspects of craftsmanship, aesthetics in curating Finland's largest selection of one of a kind rugs. To keep the selection unique, the Mattocenter family believes in hand-picking each rug: classic hand-knotted wool and silk rugs, nomadic rugs, kelims and a vast selection of modern rugs.
Along with private home, Mattocenter supplies carpets for different kinds of interior design projects: offices, companies, hotels, museums, embassies and other public spaces. The trusty network allows delivering large quantities of carpets or even ordering custom-made carpets for not so traditional spaces.

SAIDE is Tinet Wafin's colorful silk collection and shop-in-shop within the Mattocenter concept and online: cushions, handmade textiles and unique small homeware items that are designed to last a lifetime. The name Saide honors Tinet's grandmother Säidä and it derives from Tinet's mothers tongue Tatar meaning silk.

Mattocenter and Saide are known for their friendly and professional customer service experience. Immersed in the process of finding their customers a rug for life are the experience and knowledge about rugs and textiles and their characteristics: materials, producing methods, origin, how they endure time. The Wafin family is committed to working with responsible manufacturers and supporting the preservation of traditional craftsmanship that has been practiced in the old rug and textile regions for thousands of years.
Events
Visit our unique Showroom and get inspired with our one of a kind hand made rugs and cushions.

THE EVENT IS NOW FULLY BOOKED.  
Press Releases