JLC-Tech T-BAR™ Signage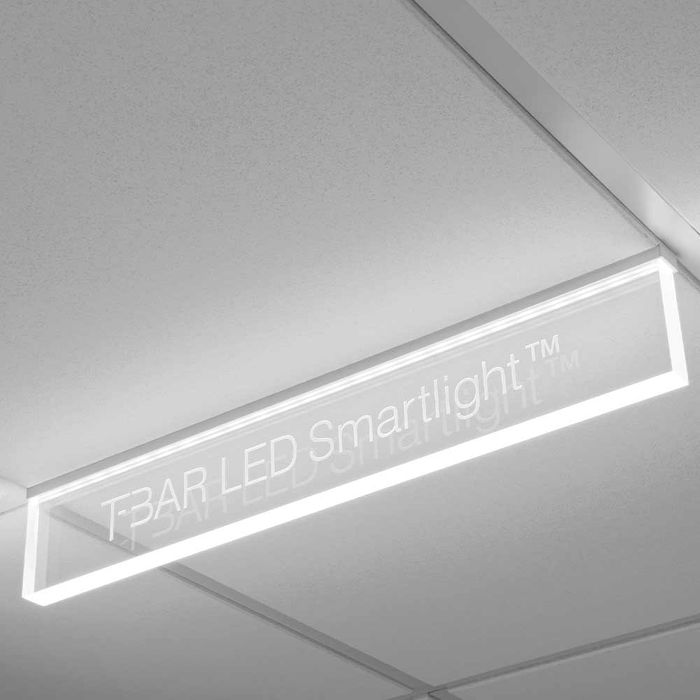 The T-BAR LED Directional Sign is made of PMMA acrylic with diffusing edges to allow for the double function of lighting device and signage. This is a great solution for customized signage that also maintains a modern uniform lighting design throughout the architectural space.
T-BAR LED is the only lighting product that is designed, approved and patented to replace the cross members in a suspended grid ceiling system.